---
–Not yet launched on PinkSale–
---
A crypto launchpad like pinksale allows investors to invest early in NFTTONE, and take advantage of the discounted proce before being open to public trading.
But how precisely do you invest in the NFT TONE presale through PinkSale? We'll explain to you exactly how to accomplish that in this article. For more details, keep reading below.
What Is PinkSale?
Individuals may create, manage, and sell their own tokens with PinkSale. No coding is required; only a computer and internet access will do the job in a matter of just a few minutes. PinkSale not only allows developers to create and launch tokens but also includes unique features that ensure each project is a secure investment.
Furthermore, if the presale does not meet the soft cap, investors may take their money back. Thus, if the project you invested in does not raise enough money, you will not lose your money. It's safe to assume that this will lead to an increase in platform use.
How To Buy On PinkSale?
Then, how do you purchase on PinkSale? It's easy to get started with PinkSale by following these simple steps.
Step 1: Navigate To PinkSale.Finance
The first step everyone should take is to visit the pinksale.finance website. Check to make sure the website is legitimate and not fake.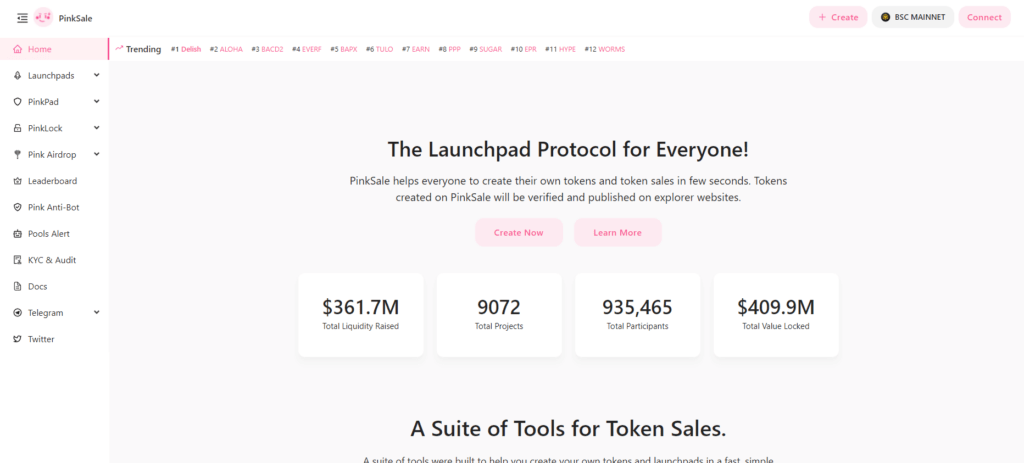 Step 2: Go Onto The Launchpad List
Navigate to "Launchpads" and then "Launchpad List," which may be found on the page's left side. Here, you may view all the tokens that have been completed, are currently in progress, or are scheduled to be completed in the near future.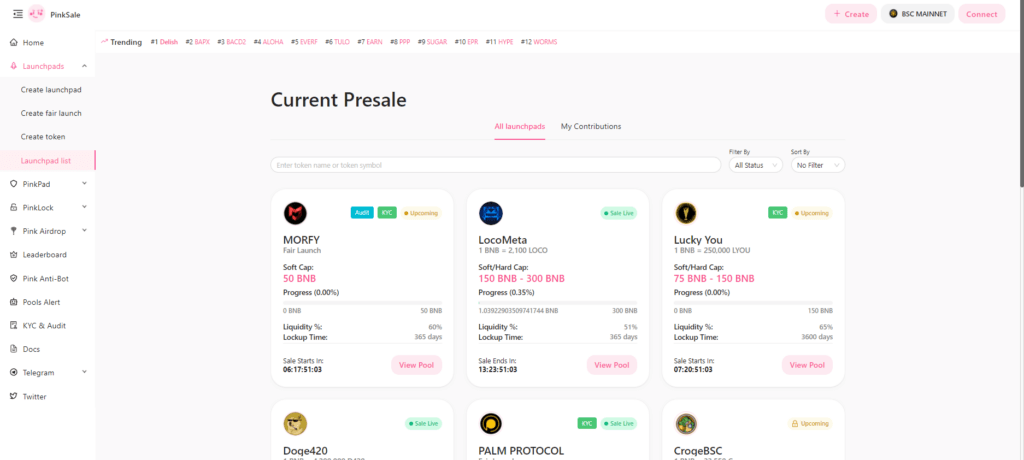 Step 3: Select 'BNB Smart Chain'
Step 4: Select $MNT
Make your way through the tokens and choose 'MNT'. You may then click on "View pool" for further details once you've found it.
Step 5: Connect Your Wallet With PinkSale
In order to use PinkSale, you must first link your crypto wallet to it. In the upper-right corner of the screen, choose "Connect." Also, check to see whether your wallet is compatible with PinkSale.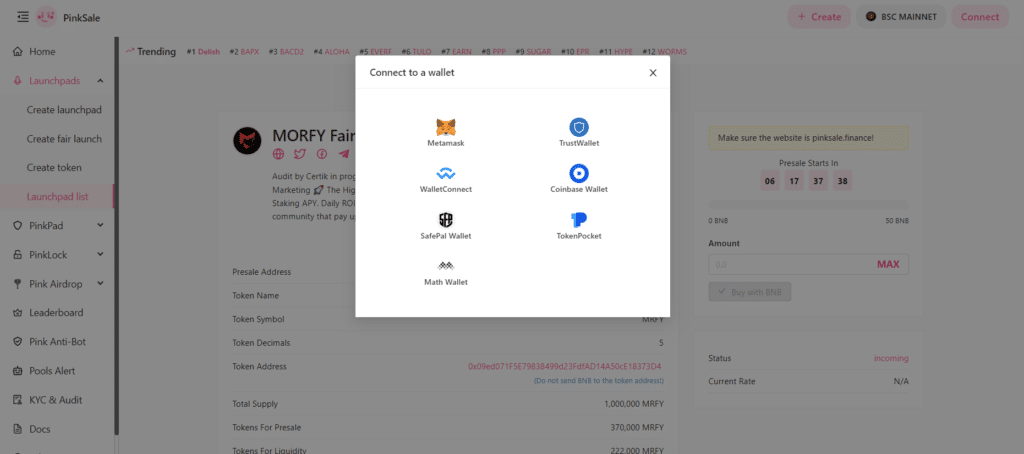 Step 7: Buy $MNT
The last step is to click "Buy." Check to see whether you meet the requirements to partake in the projects, particularly if it's a private sale. When finished, click "Confirm." And voila! You just successfully purchased $MNT.
Step 8: Claiming Or Withdrawing Tokens
Re-enter the pool and select "Claim token" when the presale expires. If the soft cap is not reached, you may withdraw tokens instantly. Withdrawing tokens is done the same way. You may even request an emergency withdrawal even if the sale has not yet ended, although this would impose additional fees.